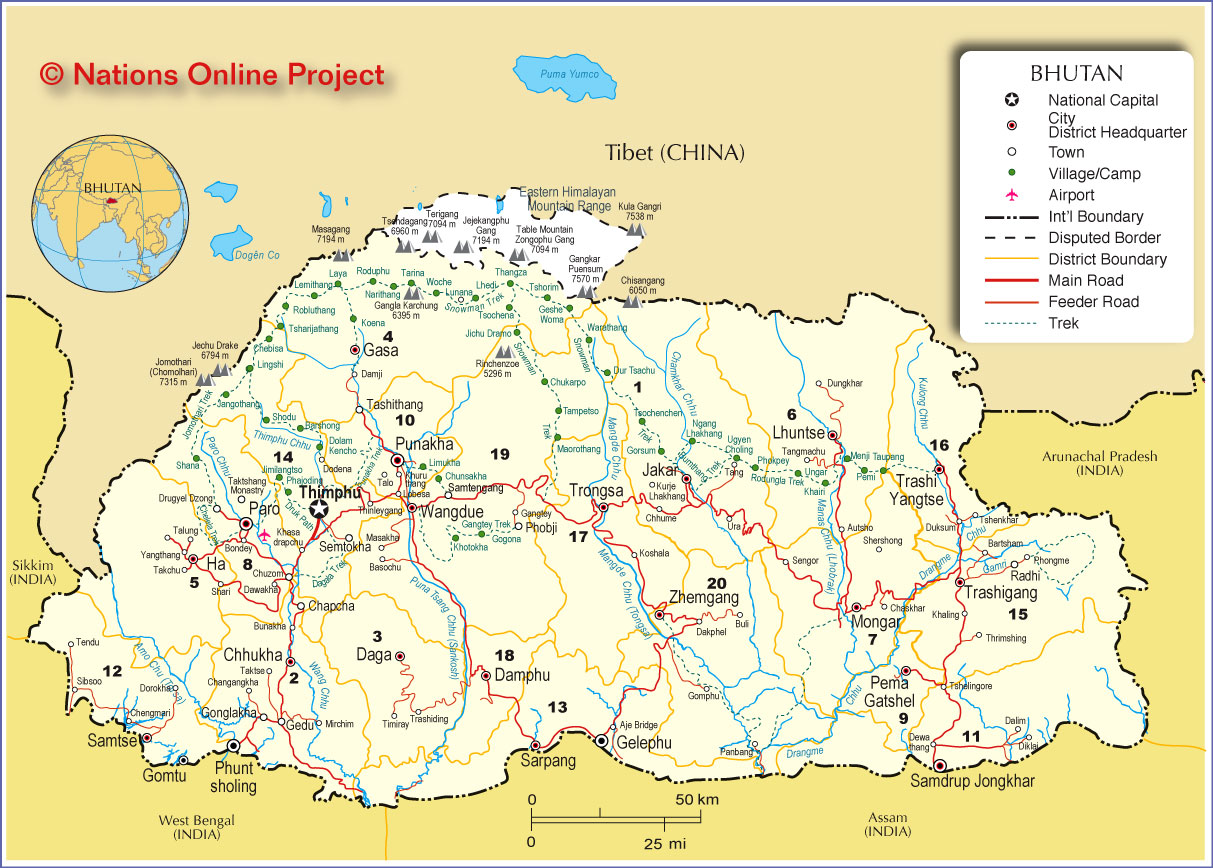 To drive the Himalaya mountain roads of Bhutan is certainly a special, if not breathtaking experience.
Kado and his jeep, together with our guide Chencho have taken us to roads that you find nowhere on any map. Maps actually hardly exist in Bhutan and if you ask for one most people look at you with big eyes asking, "why do you need one?". So, the best map I have found after extensive research so far is this one: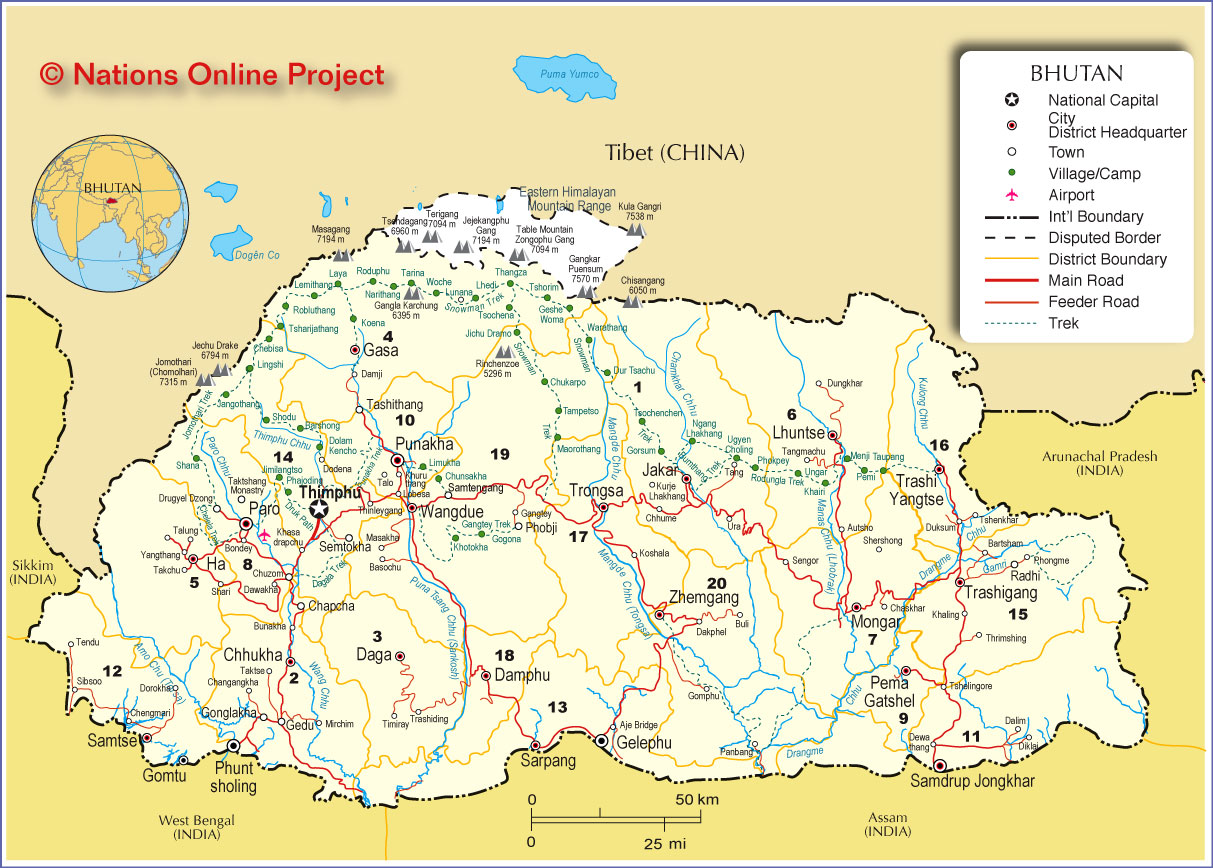 But even on this one you don't find the roads Kado and I have gone. Maybe the roads are just new, sometimes brand new, and sometimes they may have immediate challenges from mother nature. The rainy season in the summer is quite strong in Bhutan, just like in India. Therefore, very often after heavy rainstorms the 5cm "blacktop" roads are just washed away and some landslide makes it impossible to pass. Or you engage in "clearing the road" with your own hands and simple tools.
The Bhutan Himalaya mountain roads are for sure something very special to experience, if you are into such adventure… ?.